How to enable advanced features in FireShot:
Introduction: this short how-to demonstrates how to allow advanced features such as Editing, Printing, Capturing all tabs in one click, and the other ones (please see full comparison). Please make sure you're running FireShot on Windows - the advanced features are not available on other platforms at the moment.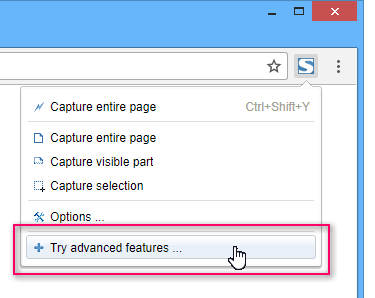 Display the FireShot's dropdown menu
Select "Try advanced features"
Confirm installation
You're done!