FireShot Pro — Beta preview for MacOS, Linux, and Chrome OS.
Thank you for your interest in FireShot Pro - Beta preview! This preview delivers advanced capturing and saving features provided for free for the whole testing period. Once these features go into Release phase (we do not have a specific date at the moment), you'll have a choice either to return to the Lite version, or purchase a license to keep using FireShot Pro.
Till the Release, you're free to use it for your purposes, including business projects.
We will be grateful to you for reporting bugs and suggestions. Please send your feedback, reports, and feature requests to contacts@getfireshot.com or post your thoughts on our support forum.
This preview contains the following features:
Advanced PDF functionality.
Improved page capturing capabilities.
Advanced PDF functionality — turn PDFs into complete local copies of web pages.
Whether a web page exists or isn't available anymore - it doesn't matter, if you have a copy of such page saved to PDF. With the advanced functionality - full text support and woriking direct hyperlinks - you can open and use it anytime you want.
Configure PDF options.
Specify custom PDF size and orientation, select between multipage mode with smart page splitting capabilities, and storing single-page documents.
Configure whether PDF should have text-searching capabilities, or direct hyperlinks.
Optionally add Headers, Footers, or Watermarks.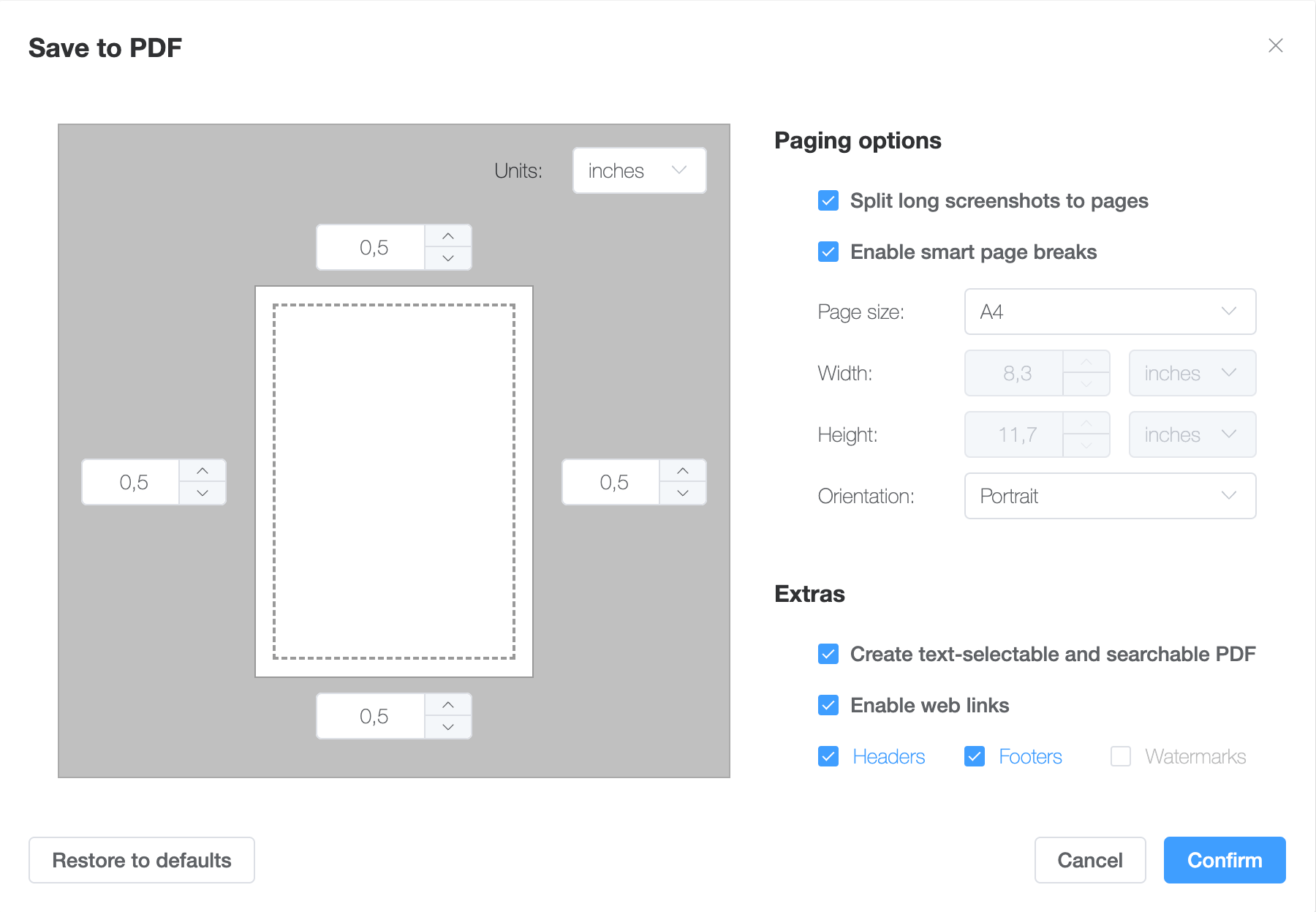 Customize Headers, Footers, and Watermarks.
These elements can be optionally added to each PDF page.
Configure style, alignment, opacity, and placement.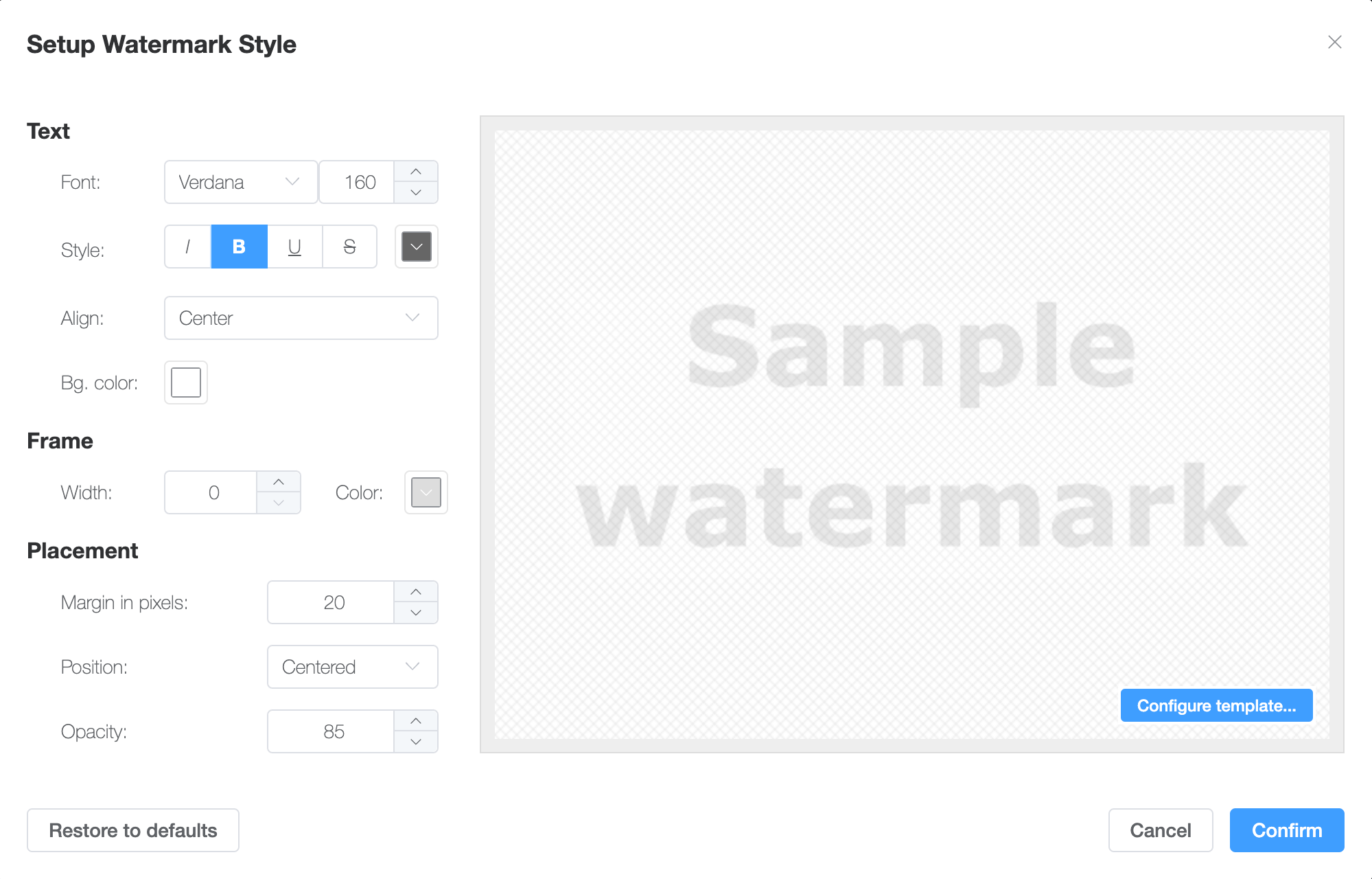 Specify important information to include.
Various information can be automatically included into Headers, Footers, and Watermarks via templates.
You can include Page Number, Title, URL, Date, Time, Domain name, or Page Extents information.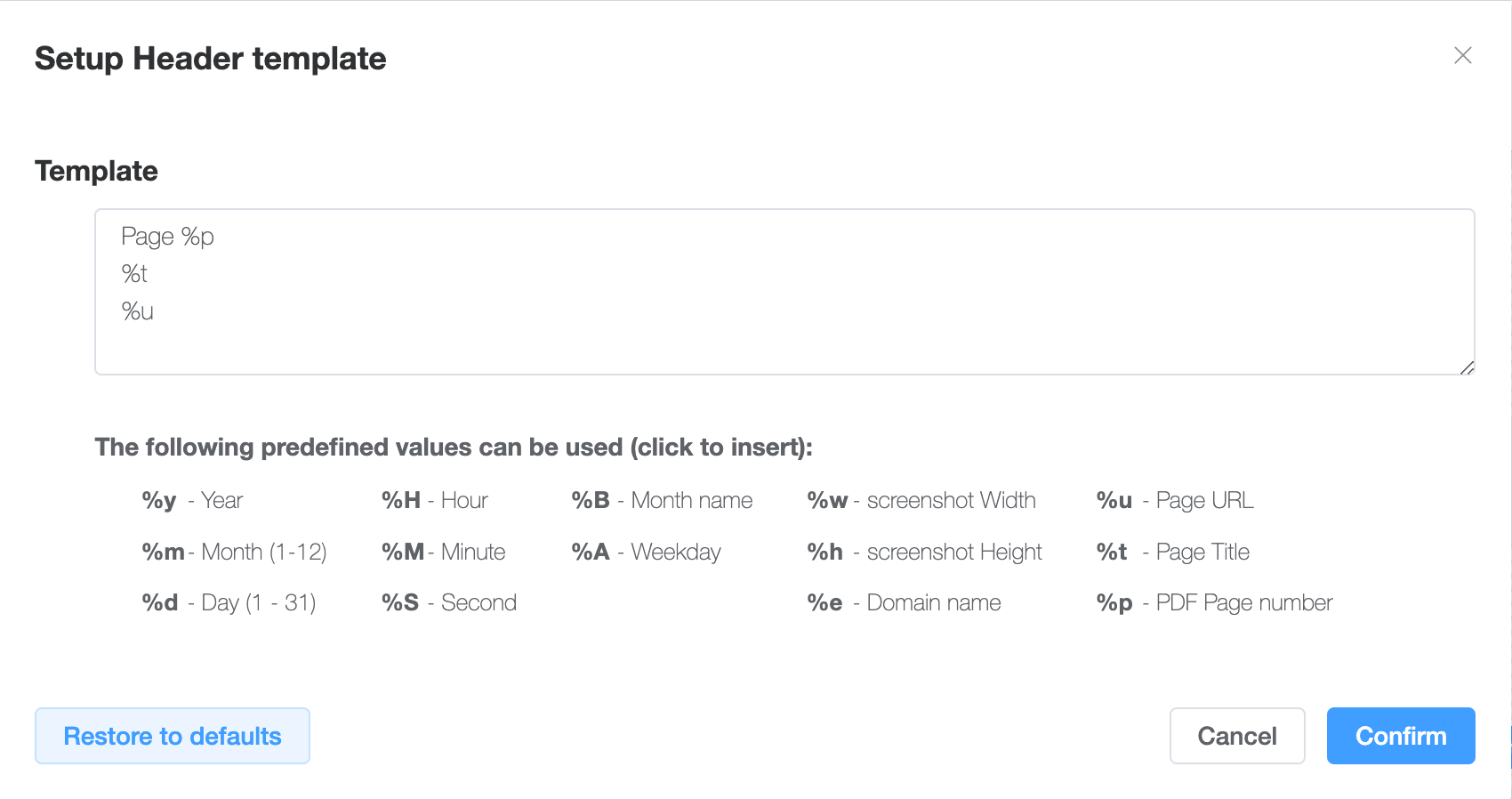 Improved page capturing capabilities.
As the Web develops, pages become more complex. We have introduced several features to speed up and improve the quality of captures.
Capture specific page elements.
Use the command "Capture selection" and the CTRL key to highlight elements and capture them.
Grab embedded scrolling content entirely.
If the content of a page element is bigger than its size, FireShot Pro will detect that and capture it entirely.
Capture infinite scrolling pages.
FireShot Pro can handle capturing infinite scrolling page. When you decide to stop capturing, use the main FireShot menu to stop the process.
How to participate in testing the Beta Preview?
Please make sure you're running FireShot on MacOS, Linux, or Chrome OS. Capture any page with FireShot. A new page opens containing the captured web page, and you'll see an invitation at the right side of this page.
How to quit the Beta Preview and go back to FireShot Lite?
You can quit anytime from the same page (the page that you use to save results).